Surprise them with Flowers!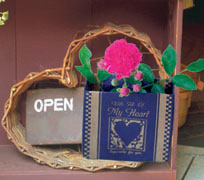 The reasons are endless; the solution is simple. Order from FlowerDrop.net and leave the rest to us!
---
Notice: Due to shortage of helium gas on the Okinawa, we will be temporarily stopping the sale of Helium balloons until further notice. This will not affect the 9" inch air-filled balloons.

Days to Remember
April 18 Good Friday
April 20 Easter
April 22 Earth Day
May 5 Cinco de Mayo
May 11 Mother's Day
May 17 Armed Forces Day
May 26 Memorial Day



CURRENT TIME
in Okinawa, Japan
09:54:30
Fri, Apr 25 2014